Company
---
About us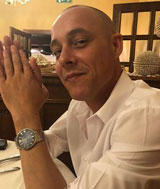 Attico immobiliare real estate agency is specialized in selling brand new and used properties in chioggia and neighboring areas. Regularly registered at the "business agents in mediation" at the chamber of commerce of venice at the number 2124.
Properties selection
Customers who come to the agency " attico immobiliare " intend to purchase their dreams home in the most relaxing and safest way. We pay great attention in verifying all aspects of the property, starting from the urban and building aspect, to the mortgage and legal situation. Only the properties that we found suitable are put on the market.
Where we operate
Attico immobiliare operates in the territory of the town of chioggia, with particular attention to the historical center. The location requests from our customers are:
Chioggia and sottomarina historical centre
Sottomarina residential
Neighborhood of borgo san giovanni
Neighboring zones
Piovese zones
Polesan zones
We evaluate, during the acquisition phase, even less known locations, that often offer properties in authentic wonderful contexts.
Properties types
These are the main types of properties required by our customers:
Singole villas, bi / tri family, townhouses
Brand new or used apartments for residential or tourist
Brand new or used exclusive penthouse
We also manage the commercial sector for our customers oriented to purchase:
Shops and offices
Commercial and industrial shed
Hotel